Page 2 of 2 •

1, 2
(To answer everyone's question even in front of Oak!)
My co admin DID send me a screenshot of Oak PMing them USING Their name (I saw Oak using my co admin's name in a pm to them... Saying "Hello [SilverStream's real name]"

that and even in the admin panel, there was Silverstream's name there too. Silverstream only goes by SS ANYWHERE IN THE FORUM! THAT's how I knew he had accessed the admin panel... because of that, is the reason why... but I still REFUSE to speak with any kind of caracter that has OAK written all over it!

I have nothing to say to him and that is where I stand!
(Plus, mum recons the internet's gone, so I'm not sure how long I can be on the net really)
_________________
I'm Ezziesong, the cat that will risk my life for love.
Check out my dragons @
http://ezzie10.dragonadopters.com/
My Deviantart page @
http://ezziethenekolover.deviantart.com/
I am new but I LOOOOOVE the Warriors series. (I read the first book in 3 days!)
I have Ezziestar (Tawny clan leader)
Stormclaw (Ex. Tawny clan warrior now in mudbloodclan)
Mistpaw (Dew clan medicine cat apprentice)
(I adopted her out)
Stonepaw (Ex. Loner, Tawnyclan Apprentice)
Brambleleaf (Dewclan queen)
Eaglekit (Dewclan kit)
Dreamkit (Dewclan kit)
Nightkit (Dewclan kit)
Smoke (Wolf pup of GH's pack)
Berri (Wolf pup of GH's pack) *I adopted him*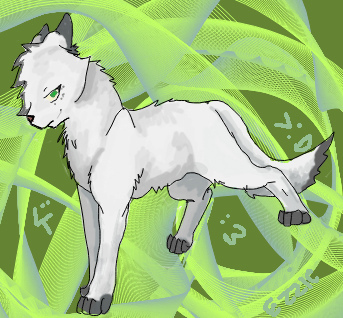 Ezziesong drawn by Loki. THANKYOU LOKI!
And:
It makes me laugh, if Oak wants as soon as I get his IP I might hack his computer and have a look around, When it comes to hacking my dad can do anything... I'll just ask him :3 So Oaky, I suggest you buzz off before you get in serious trouble, if you know what I mean.
I already told Nkninja this:I'm Oaks brother, you see there's 3 :Oak, Me and The oldest bro. So see I'm not Oak we have the same ip address but I have my own email
Yes and I'm not really human, I'm a badger, you see I can morph: human,dragon and badger, I'm also
really gullible. I look in the mirror and see a human but I believe I'm something I'm not but I have my own brain...
I'm also going to say that your a terrible actor/liar please find a new RPG site where lying, bullying and rule breaking is acceptable.
bye
I wouldn't be amazed if he makes ANOTHER profile...
_________________
WAZZAP!!!! I'm NK or whatever you call me.
deviantART 
[link]
My Characters (In order of creation/adoption);

NKninja




Posts

: 1342


Join date

: 2011-04-16


Age

: 104


Location

: In the DEATH WATER!!



Page 2 of 2 •

1, 2
---
Permissions in this forum:
You
cannot
reply to topics in this forum