Does this site do anything for Halloween? :DD
It's Halloween already? *Checks date*
They have not really done much for Halloween this October in England...
Hmmm I'll put up a quiz and a prize draw when I get on the computer (contacting from a dying iPad).
lolkay. I didn't know, because on this warrior's site I'm on, they have a costume party thing and everything, they really try to celebrate Halloween. I didn't know if this site that something, too.
We could always dress up our hands in halloween costumes and post pictures, pretending that our hands are us...
Then, with all of the pictures, we could set up a little "Hand-o-ween Costume Party" thing!
THERE COULD BE PRIZES.

Seriously. We use our hands to type out our characters, so why not?

Longstorm

LS's Group





Posts

: 2320


Join date

: 2010-12-04


Age

: 23


Location

: Vvardenfell.



I was at bowling today, because my mom made me sign up for bowling. Then they asked us what we wanted to name the team. I said, 'Team 666! For the devil! >:DD' And when we finished, our team average was 666. I laugh at that.
Its a dangerous number to play with!
I know, but 'tis the season of Halloween ouo
I don't celebrate halloween at home really.

It's more of an American tradition that an Australian one. (Though most people do celebrate it here anyway...)
_________________
I'm Ezziesong, the cat that will risk my life for love.
Check out my dragons @
http://ezzie10.dragonadopters.com/
My Deviantart page @
http://ezziethenekolover.deviantart.com/
I am new but I LOOOOOVE the Warriors series. (I read the first book in 3 days!)
I have Ezziestar (Tawny clan leader)
Stormclaw (Ex. Tawny clan warrior now in mudbloodclan)
Mistpaw (Dew clan medicine cat apprentice)
(I adopted her out)
Stonepaw (Ex. Loner, Tawnyclan Apprentice)
Brambleleaf (Dewclan queen)
Eaglekit (Dewclan kit)
Dreamkit (Dewclan kit)
Nightkit (Dewclan kit)
Smoke (Wolf pup of GH's pack)
Berri (Wolf pup of GH's pack) *I adopted him*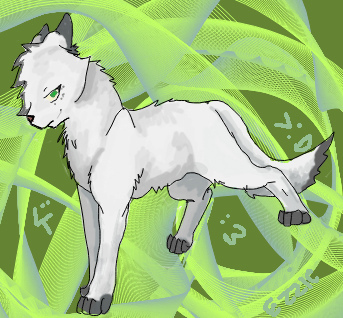 Ezziesong drawn by Loki. THANKYOU LOKI!
And:
---
Permissions in this forum:
You
cannot
reply to topics in this forum