Alright nearly done with these. I'll finish NK's tomorrow, star black paws and everyone else s and then do me one. I'm making a topic and some rules to it. No need to rp them because I need to sort some things out. Think of names and stuff. I have done two today plus one card (I started the other then died of exhaustion!)
FOR EZZIE!!!
With your mage comes the dragon and a crow. You'll find out what benefits and disabilities come with mage and dragon soon. I'll have your card by tomorrow too.

FOR LONGSTORM!!!!
Your dragons card:
Okay, I'll post rules and stuff but its 4am and all I'll do is make a mess of everything so it's better if I leave it for tomorrow.

The cards will be for Hatchlings so obvs the score will go up until their fully grown and stuff.
AAAAAAHHH MY GOD! It's so AMAZING!!!

Longstorm

LS's Group





Posts

: 2320


Join date

: 2010-12-04


Age

: 23


Location

: Vvardenfell.



I KNEW something was going down when I checked dA this morning! OH MY SWEET MERCIFUL PUDDING! This is freaking awesome! Due to the fact that their animated! Freaking ANIMATED! Your so awesome Loki!
_________________
WAZZAP!!!! I'm NK or whatever you call me.
deviantART 
[link]
My Characters (In order of creation/adoption);

NKninja




Posts

: 1342


Join date

: 2011-04-16


Age

: 104


Location

: In the DEATH WATER!!



Kawaiiii!!

XD Amazing!

Thankies. (My dragon kinda looks like toothless. XD Awesome!)
_________________
I'm Ezziesong, the cat that will risk my life for love.
Check out my dragons @
http://ezzie10.dragonadopters.com/
My Deviantart page @
http://ezziethenekolover.deviantart.com/
I am new but I LOOOOOVE the Warriors series. (I read the first book in 3 days!)
I have Ezziestar (Tawny clan leader)
Stormclaw (Ex. Tawny clan warrior now in mudbloodclan)
Mistpaw (Dew clan medicine cat apprentice)
(I adopted her out)
Stonepaw (Ex. Loner, Tawnyclan Apprentice)
Brambleleaf (Dewclan queen)
Eaglekit (Dewclan kit)
Dreamkit (Dewclan kit)
Nightkit (Dewclan kit)
Smoke (Wolf pup of GH's pack)
Berri (Wolf pup of GH's pack) *I adopted him*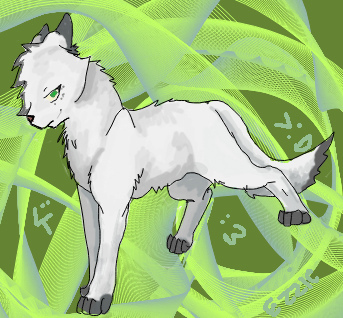 Ezziesong drawn by Loki. THANKYOU LOKI!
And:
---
Permissions in this forum:
You
cannot
reply to topics in this forum