It's Fatal. I've been in bed for the past few weeks, and I am now able to move around the house( but not much). My family's a bit skeptical about me using electronics, so I'm pretty sure I'm not allowed on my phone right now. What's important is that I'm fine, and everything will be back to normal and Ill make a full recovery.The catch is that I'm basically under house arrest for the next four weeks.

Thanks to my parents' paranoia, I'm not allowed to turn on any lights or do anything that would damage me in any possible way, including eating spicy food. I'm not sure whether it will be the dark and creepy old house that will drive me insane or the hot sauce withdrawal.This is going to be a long twenty-eight days.

HEEEEEEEEYA FATAL! Good to hear from you again and we're all UBER glad that you're not dead-i-cus. Glad you're back man.
_________________
Spoiler:

Runfast

LS's Group





Posts

: 938


Join date

: 2010-12-11


Age

: 24



I couldn't imagine how it must be like...
Glad to hear that your recovering.

I do hope it is swift.
Plus also your parents paranoia is understandable... still, I do wish you a quick recovery and hope that time flies by in recovering at home.
_________________
I'm Ezziesong, the cat that will risk my life for love.
Check out my dragons @
http://ezzie10.dragonadopters.com/
My Deviantart page @
http://ezziethenekolover.deviantart.com/
I am new but I LOOOOOVE the Warriors series. (I read the first book in 3 days!)
I have Ezziestar (Tawny clan leader)
Stormclaw (Ex. Tawny clan warrior now in mudbloodclan)
Mistpaw (Dew clan medicine cat apprentice)
(I adopted her out)
Stonepaw (Ex. Loner, Tawnyclan Apprentice)
Brambleleaf (Dewclan queen)
Eaglekit (Dewclan kit)
Dreamkit (Dewclan kit)
Nightkit (Dewclan kit)
Smoke (Wolf pup of GH's pack)
Berri (Wolf pup of GH's pack) *I adopted him*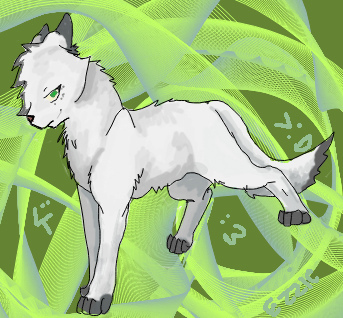 Ezziesong drawn by Loki. THANKYOU LOKI!
And:
---
Permissions in this forum:
You
cannot
reply to topics in this forum