Hello Outcasts!


The Holidays




Just dropped in from the North Pole to wish everyone a merry Christmas, and happy holidays.
No matter what holiday in the December month you celebrate, we hope you have a great time!

__


The Roleplay





Yes. The roleplay frequency has dropped rather dramatically in the past few months. Well, we're all rather busy, and it's perfectly understandable! And given that it's now the holidays the roleplay isn't likely going to start up again until the New Year.
And that's fine! We've been here this long, and we will remain here for more years to come.

We'll see you then!

__

Feel free to reference Newsletter 17 and 16 for more information on where the story is right now!
Previous Newsletters
17th Newsletter
16th Newsletter
15th Newsletter
14th Newsletter (by amended count)
13th Newsletter
12th Newsletter
11th Newsletter
10th Newsletter
9th Newsletter!
8th Newsletter
7th Newsletter
6th Newsletter
5th Newsletter
4th Newsletter
3rd Newsletter
2nd Newsletter - accidentally deleted!  

1st Newletter
Last edited by Longstorm on Sun Oct 09, 2016 10:36 pm; edited 1 time in total

Longstorm

LS's Group





Posts

: 2320


Join date

: 2010-12-04


Age

: 23


Location

: Vvardenfell.



Yes, happy new year everyone!

I can't wait to roleplay again with you all this year.

_________________
I'm Ezziesong, the cat that will risk my life for love.
Check out my dragons @
http://ezzie10.dragonadopters.com/
My Deviantart page @
http://ezziethenekolover.deviantart.com/
I am new but I LOOOOOVE the Warriors series. (I read the first book in 3 days!)
I have Ezziestar (Tawny clan leader)
Stormclaw (Ex. Tawny clan warrior now in mudbloodclan)
Mistpaw (Dew clan medicine cat apprentice)
(I adopted her out)
Stonepaw (Ex. Loner, Tawnyclan Apprentice)
Brambleleaf (Dewclan queen)
Eaglekit (Dewclan kit)
Dreamkit (Dewclan kit)
Nightkit (Dewclan kit)
Smoke (Wolf pup of GH's pack)
Berri (Wolf pup of GH's pack) *I adopted him*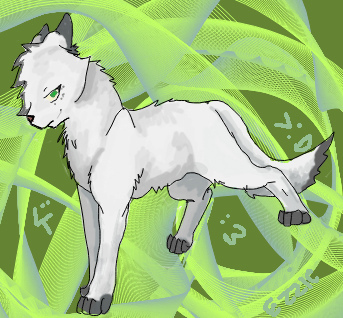 Ezziesong drawn by Loki. THANKYOU LOKI!
And:
---
Permissions in this forum:
You
cannot
reply to topics in this forum