in about a week,we're going to raid Tawnyclan's camp.We need to prove ourselves independant,and i believe that we can't still seem week in front of the League.
COOL! ok, we can do that.

Raiding Abyssclan's camp....
there's an APP for that.
Abyssclan is too powerful at the moment.Tawnyclan is vunerable.Dewclan doesn't need an alliance.they can handle themselves.
Hmm evil, i think I should make Eclipse and Astrapeza leave before that happens.
Great, and my queen wont be able to do a thing about it.
_________________
I'm Ezziesong, the cat that will risk my life for love.
Check out my dragons @
http://ezzie10.dragonadopters.com/
My Deviantart page @
http://ezziethenekolover.deviantart.com/
I am new but I LOOOOOVE the Warriors series. (I read the first book in 3 days!)
I have Ezziestar (Tawny clan leader)
Stormclaw (Ex. Tawny clan warrior now in mudbloodclan)
Mistpaw (Dew clan medicine cat apprentice)
(I adopted her out)
Stonepaw (Ex. Loner, Tawnyclan Apprentice)
Brambleleaf (Dewclan queen)
Eaglekit (Dewclan kit)
Dreamkit (Dewclan kit)
Nightkit (Dewclan kit)
Smoke (Wolf pup of GH's pack)
Berri (Wolf pup of GH's pack) *I adopted him*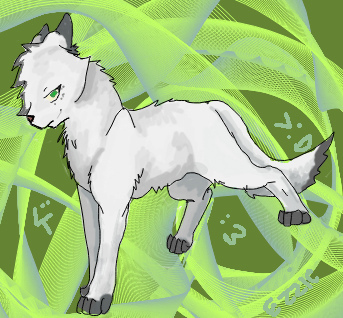 Ezziesong drawn by Loki. THANKYOU LOKI!
And:
This forum is closed.... That's why it's in this part of the forum. Plots, Updates, and CLOSED TOPICS. Sorry, but this has been here from near the beginning of the site, In 2011! ( I think this forum was made in 2010 though..)
_________________
WAZZAP!!!! I'm NK or whatever you call me.
deviantART 
[link]
My Characters (In order of creation/adoption);

NKninja




Posts

: 1342


Join date

: 2011-04-16


Age

: 104


Location

: In the DEATH WATER!!



---
Permissions in this forum:
You
cannot
reply to topics in this forum