Name:
Reaverfury
Age:
Born in Summer and is two summers old
Gender:
tom

Alliance: [i]Dewclan
Rank:
Warrior
Appearance: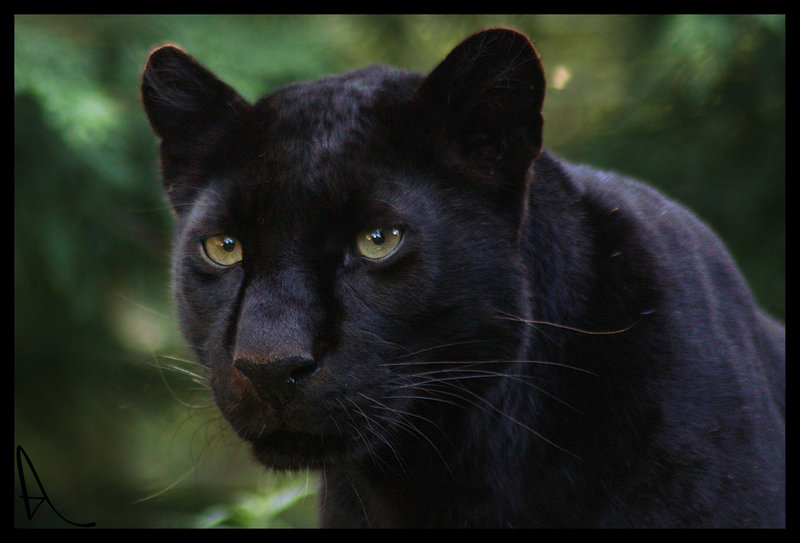 Reaverfury is a abnormal large black cat with huge claws and powerful jaws. His eyes are bright yellow His body is one full pack of muscle with powerful shoulders and jaws.
Personality:
History:
Reaverfury was born into Dewclan both his mother and father passed away a season after he was born from Blackcough that took them both. He himself got White cough but pulled through much to the delight of the clan and from there he was raised by the entire clan. He spent most his time playing with the other kits or visiting the Elders den listening to stories but his favorites were of battle and glory.

As the seasons passed Reaverkit grew into Reaverpaw where he made a name for himself when he single pawed chased out three intruding Loners his massive bulk giving him clear advantages in battle. Reaverfury kept growing to the point that the time he was made a warrior he was half as tall as most of the cats and thick with layers of powerful muscle and sinew. His time of Vigil didn't go quite instead a rival clan attacked and Reaverfury was at the head of it all fighting for his clan. Sadly that night ended when Reaverfury accidentally killed a warrior when he swiped at him and the cat jumped back only to get hit in the throat by the claws. To say the claws were big was a understatement they were long and sharp as black thorns.

After the battle Reaverfury stayed inside the Warriors den for days at a time trying to come to terms with the murder he had done many nights he cried himself to sleep over the dead cat. Taking pity on him the cats spirit came to him in a dream and spoke to Reaverfury forgiving him for what he done. He awoke in the morning feeling like a new cat and charged out going on a Border patrol alone. Seasons made him strong until he was a battle hardened warrior who dared anyone to cross his territory. He had been to one Gathering and there he noticed he was still bigger than the rest which confused him. However he took it in stride determining nothing would ever bring him down again.
RP Example:
Show us how well you play, and how your cat will be in the RPing world. If you've already made a character and RPed him/her you don't have to do this.

You realize he copied the original Grimclaw bio, which is not allowed.

Longstorm

LS's Group





Posts

: 2320


Join date

: 2010-12-04


Age

: 22


Location

: Vvardenfell.



OMG A PANTHER! HELLLLPPPP!!!!!!!!!!!
You realize he copied the original Grimclaw bio, which is not allowed.
Well, it's still a bio nonetheless, and I don't think I can see it on the Rules.
Actually the only thing I pulled from Grimclaw was the personality. A large black tom is not copying. The personality isn't either since it is just the way a person acts. the history is different as well.
Well its still accepted none of the less. Its not on the rules list and as long as the fighting is gone I couldn't care much less, please people lets just rp! No more fighting you two, the only person who is aloud to start a forum fight is me....
I'm not trying to fight: personality is what truly makes up a character. Seeing as I don't actually know if you're the real Grimclaw, you're stealing from the original account. Therefore, this counts as plagiarism.

Besides, no two cats are the same.

Longstorm

LS's Group





Posts

: 2320


Join date

: 2010-12-04


Age

: 22


Location

: Vvardenfell.



Are you serious? Me and flame of souls were talking earlier ask him if I am the original Grimclaw. If you want me to recite things fine. I suggested the c-box for the site. Told Admin it would be a good way to get members because they can talk and work things out.

I taught Oaky, Flame of Souls, and...there was one more like firepelt or something eh anyway that a good poster gets at least 5 sentences into a post. I made them work at it until I felt they had it. Is there still any doubt that I am not Grimclaw?

As for two cats not being the same. I got two cats of my own who look the same and act the same. If I knew I had two I would think I just have one very fast cat.

And a Personality. A cat who looks at the world half full, is easy going, critical to other clan cats, has a soft spot for kits and apprentices. Sounds to me like a Warrior of a clan.
Sure. How about this? No personality, and I'll lock the topic.
We all win.


Longstorm

LS's Group





Posts

: 2320


Join date

: 2010-12-04


Age

: 22


Location

: Vvardenfell.



---
Permissions in this forum:
You
cannot
reply to topics in this forum