I'm always mistaking a boy for girl and girl for boy just asking
I'm bad with genders calling all of the people the wrong gender ( I'm bad with genders } boy and girl ( I did the boy yes I trully am a boy!)
Last edited by Blackpaw on Thu Nov 10, 2011 4:32 am; edited 1 time in total
Oh, so, what I do vote? Oh, wait, do you mean that which gender is more easily mistaken for the other? Okay, now I know what to vote.....
Just to straiten things up, I AM OF THE FEMALE GENDER!!!!!!!!

NKninja




Posts

: 1342


Join date

: 2011-04-16


Age

: 104


Location

: In the DEATH WATER!!



Me, too (as you see on my signature)!!
Me too!

_________________
I'm Ezziesong, the cat that will risk my life for love.
Check out my dragons @
http://ezzie10.dragonadopters.com/
My Deviantart page @
http://ezziethenekolover.deviantart.com/
I am new but I LOOOOOVE the Warriors series. (I read the first book in 3 days!)
I have Ezziestar (Tawny clan leader)
Stormclaw (Ex. Tawny clan warrior now in mudbloodclan)
Mistpaw (Dew clan medicine cat apprentice)
(I adopted her out)
Stonepaw (Ex. Loner, Tawnyclan Apprentice)
Brambleleaf (Dewclan queen)
Eaglekit (Dewclan kit)
Dreamkit (Dewclan kit)
Nightkit (Dewclan kit)
Smoke (Wolf pup of GH's pack)
Berri (Wolf pup of GH's pack) *I adopted him*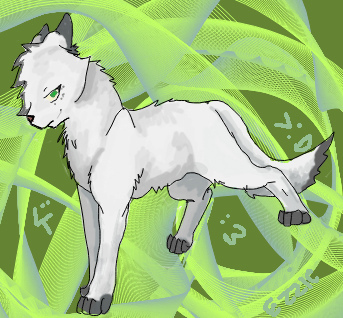 Ezziesong drawn by Loki. THANKYOU LOKI!
And:
---
Permissions in this forum:
You
cannot
reply to topics in this forum